Le Nouveau Rosé est arrivé... The New Rosé is arrived...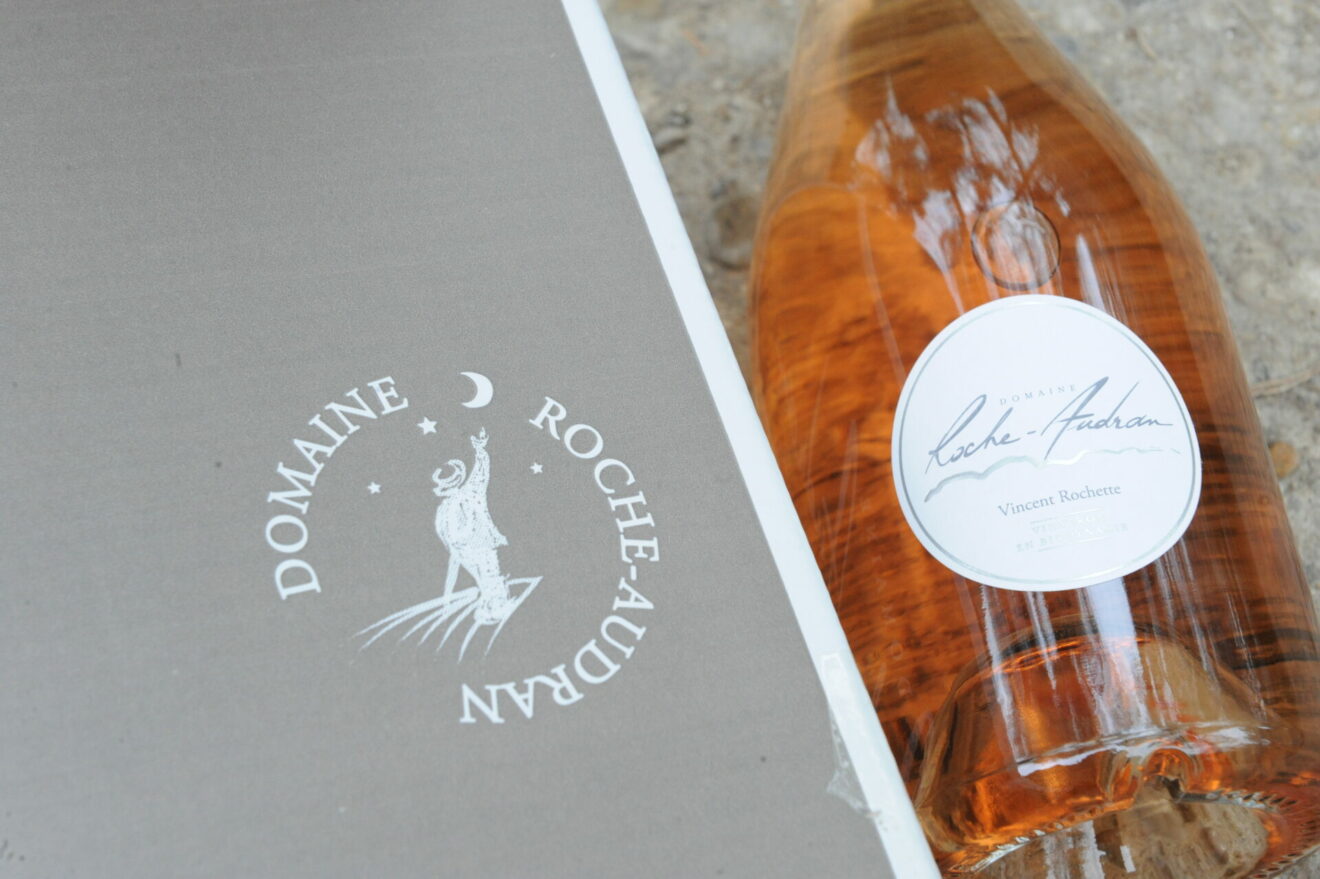 Fini les rosés piscine place
à
l'élégance et
à
la noblesse.
Le Millésime 2020 est un ros
é
atypique avec une fin de bouche qui rappelle
à
nos papilles la fraicheur d'un vin blanc.
Ce vin est pur et sans chimie, fidèle
à
nos valeurs.
Poolside rosés give way to elegance and nobility. The 2020 Vintage is not a typical rosé - it provides a finish that reminds our taste buds of the freshness of a white wine.
This wine is pure and without chemicals, true to our values.
Tradition Rosé 2020
AOP Côtes du Rhône
Certifié Agriculture Biologique et Biodynamie.

Ventes groupées exclusivement en France
Devenez Ambassadeurs & Profitez de réductions
Grouped sales exclusively in France
Become Ambassador & Benefit from discount
Organisez la vente

Remplissez le formulaire en ligneCréation d'un compte de votre vente groupée

Chaque participant passe commande de manière individuelle et la règle en ligne

Les commandes arrivent à une adresse définie

Distribuez auprès de vos amis-acheteurs

Bénéficiez de réduction sur vos achats.
Organize the sale

Complete the online form

Create an account for your group sale

Each participant places an order individually and makes payment online

The grouped order is delivered to a specified address

Distribute the individual orders to the members of your group

Get discounts on your purchases.

La Cuvée Nature à table
Le vin rouge par excellence.
Ses arômes d'épices et de garrigues pour accompagner vos repas en famille et entre amis.
Légèrement rafraichi il est parfait pour la saison estivale.
The red wine par excellence.
Its aromas of spices and garrigue will complement your meals with family and friends. Served slightly chilled, it is perfect for the summer season
Cuvée Nature - Sans Soufre Ajouté
AOP Côtes du Rhône rouge
Millésime 2020


Certifié Agriculture Biologique et Biodynamie



Exposition de Karibou au Domaine
Karibou Exhibition at the Domaine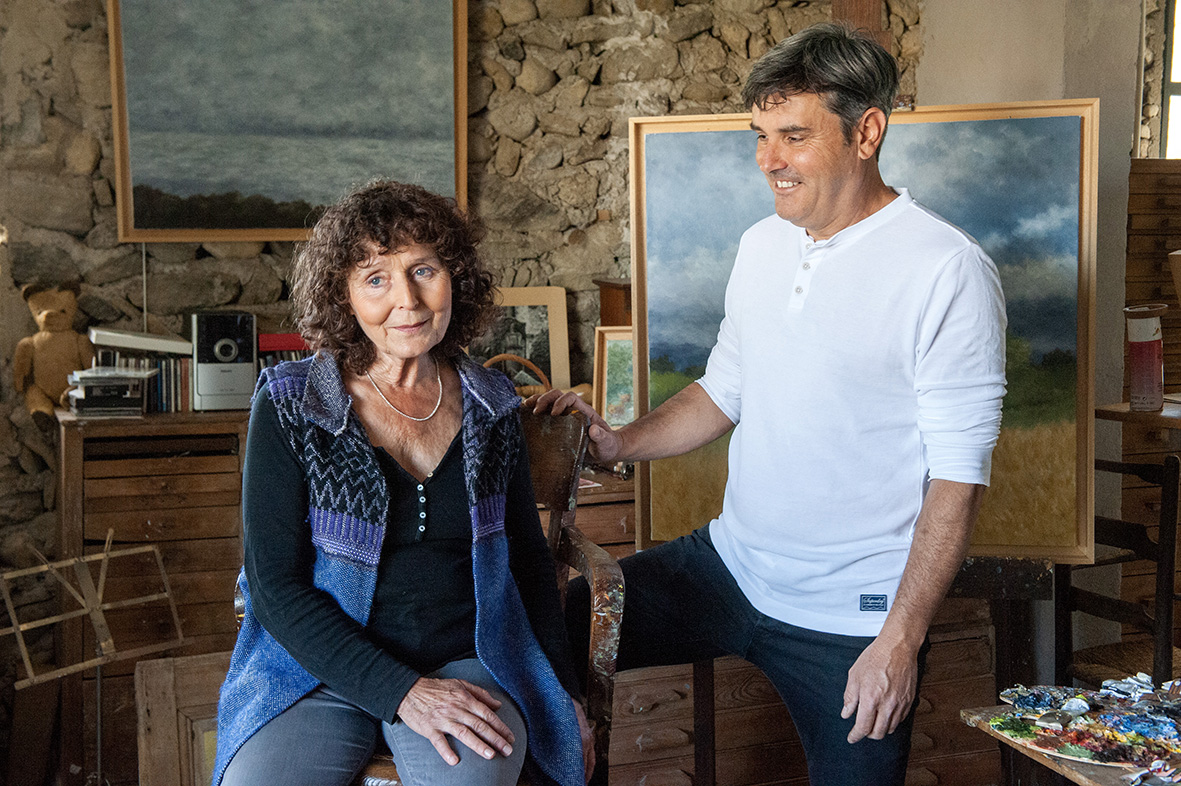 L'accrochage de l'exposition de l'artiste peintre Karibou a été fait le 18 mai au Domaine.
Vous aurez le plaisir de découvrir ses œuvres en dégustant nos vins.
«

Pourquoi je suis heureuse de m'associer à Perrine et Vincent à travers ma peinture ? C'est sûrement le bonheur d'appartenir un peu à cette terre de Provence. À m'approcher de leur recherche, de leur travail en harmonie avec les éléments, le cosmos, le respect de cette force de vie qui nous est offerte, je rejoins leur regard.
Ils font partie de tout ce qui me donne raison de peindre: les attentes, le vent, les lumières, les saisons de ce pays d'extrêmes, de Beauté.
An exhibition by the artist Karibou was put on display at the Domaine on May 18. You will have the pleasure of discovering her works while tasting our wines.
"Why I am happy to be associated with Perrine and Vincent through my painting? It is undoubtedly the joy of belonging a little to this land of Provence. As I experience their research, their work in harmony with the elements, the cosmos, their respect for this life force that is offered to us, I share their vision.
They are part of everything that gives me reason to paint: the expectation, the wind, the light, the seasons of this region of extremes, and of Beauty. "

Portrait d'Equipe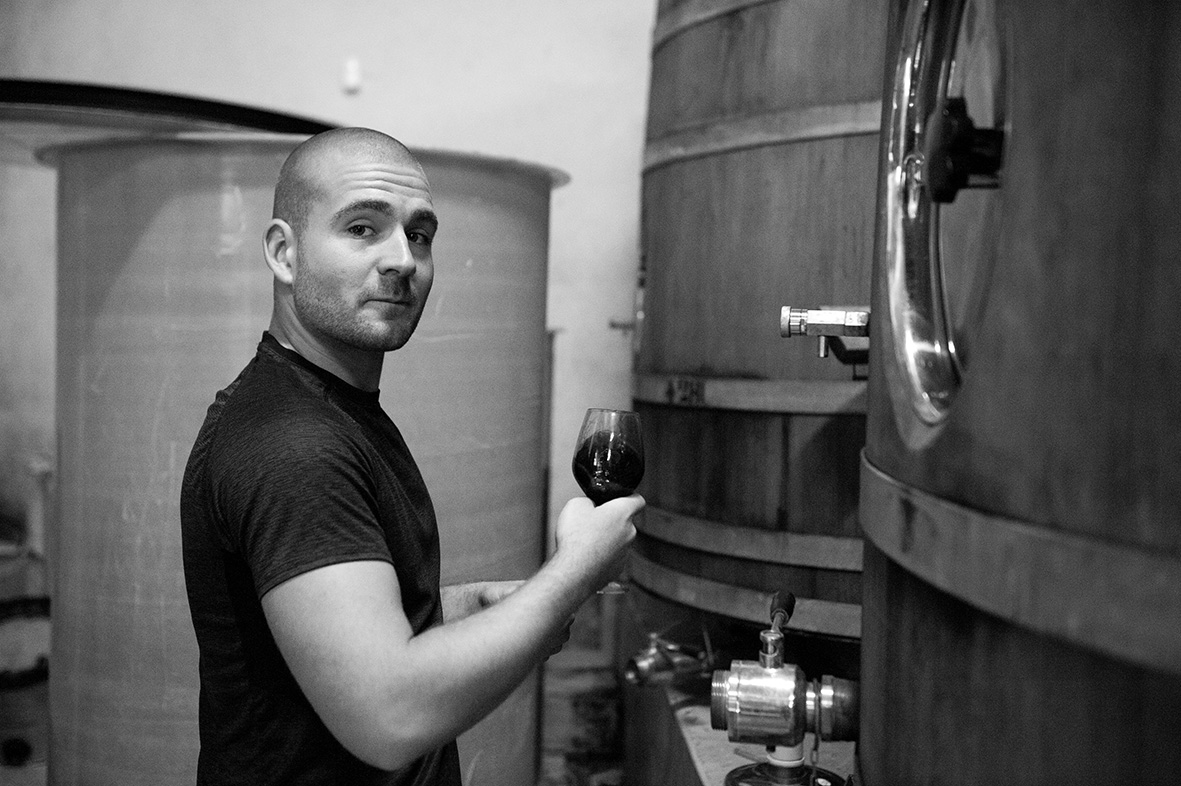 Gaël, maître de chais depuis 2018
Il est responsable de la cave et des vins. De la vendange jusqu'à la mise en bouteille, il élabore avec l'artisan vigneron, Vincent Rochette et l'œnologue Emmanuel Gagnepain chacune des cuvées.


Qu'est-ce que vous aimez dans votre métier ?
« Tellement de choses, c'est un métier complexe et très intéressant, surtout le travail en biodynamie qui ne demande aucun produit mais beaucoup d'attentions et de maitrise. J'adhère totalement à la philosophie du Domaine Roche Audran qui est en accord avec la nature. »
Gaël, cellar master since 2018
He is responsible for the cellar and the wines. From harvest to bottling, he works with artisan winemaker Vincent Rochette and oenologist Emmanuel Gagnepain to develop each of the cuvées.


What do you like about your job?
"So many things, it's a complex and very interesting job, especially our work in biodynamics which does not rely on any chemical products but requires a lot of attention and skill. I totally adhere to the philosophy of Domaine Roche-Audran which is in harmony with nature. "
Déjeuner dans les Vignes
Lunch in the Vies
En collaboration avec La Maison d'Anvers (Chambre d'Hôtes et Restaurant situé à Valréas).
Réservation auprès de la Maison d'Anvers de 6 à 12 personnes.


* Dégustation au Domaine Roche-Audran
* Pique-Nique dans les Vignes concocté par Sigi et Vanessa
* Vins du Domaine de la Roche-Audran
In collaboration with La Maison d'Anvers (Bed and Breakfast and Restaurant located in Valréas).


Reservation at Maison D'Anvers for 6 to 12 people.


* Tasting at Domaine Roche-Audran
* Picnic in the Vines concocted by Sigi and Vanessa
* Wines from Domaine Roche-Audran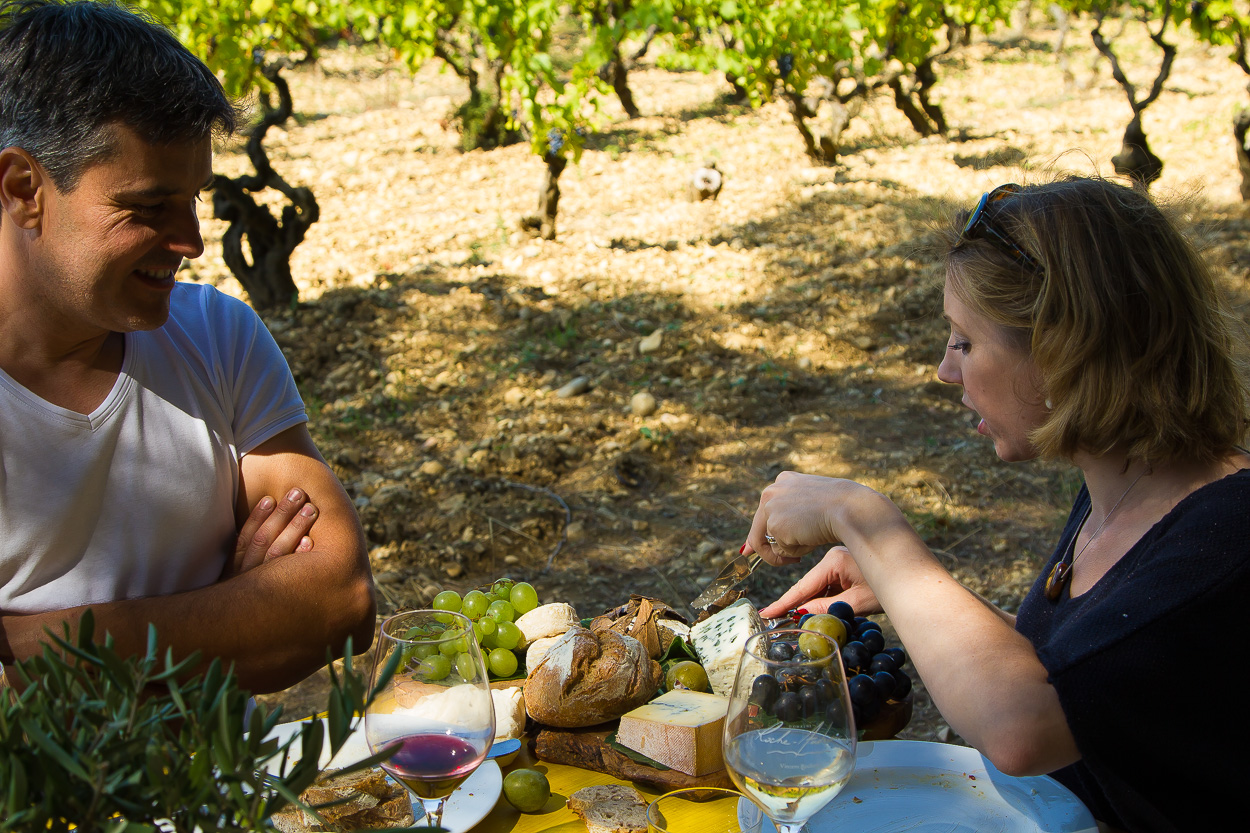 Attention les ventes sur le site internet du Domaine sont exclusivement destinées à la France, toute commande à l'étranger se fait via nos distributeurs.
L'équipe du Domaine se fera un plaisir de vous faire parvenir le contact du distributeur proche de chez vous.
Please note that sales on the Domaine's website are exclusively intended for France; all orders from abroad are supplied through our distributors.
The Domaine team will be happy to send you the contact details of your nearest distributor.
Horaires estivales - Summer opening hours
Du lundi au vendredi - Monday to Friday :
9h00 - 12h00 / 13h00 - 17h00
Fermé le dimanche - Closed on Sunday